And We Needed It Yesterday (And A Few Days Before)
If you found yourself in a similar position as myself today, you were combing the aisle of your local drug store chain looking for the discount Valentine's Day candy. Valentine's Day just isn't your day, but that's okay because it's Chrissy Teigen's day and she celebrates with heart pasties. Now that is something worth loving.  
The wonderful people over at LOVE Magazine, famous for their advent calendar, decided to take a stab at another holiday and like Cupid's arrow it was a direct hit. I'm actually hoping that they will come out with a Valentine's Day advent calendar next year. You know, do a whole month's worth of celebrities and models wearing next to nothing. Nothing will get us more in the mood for love than more Chrissy Teigen cleavage. Now, I'm not saying the Valentine's Day advent calendar should be all Chrissy Teigen, but she did put the idea in my head so she should be featured at least twice.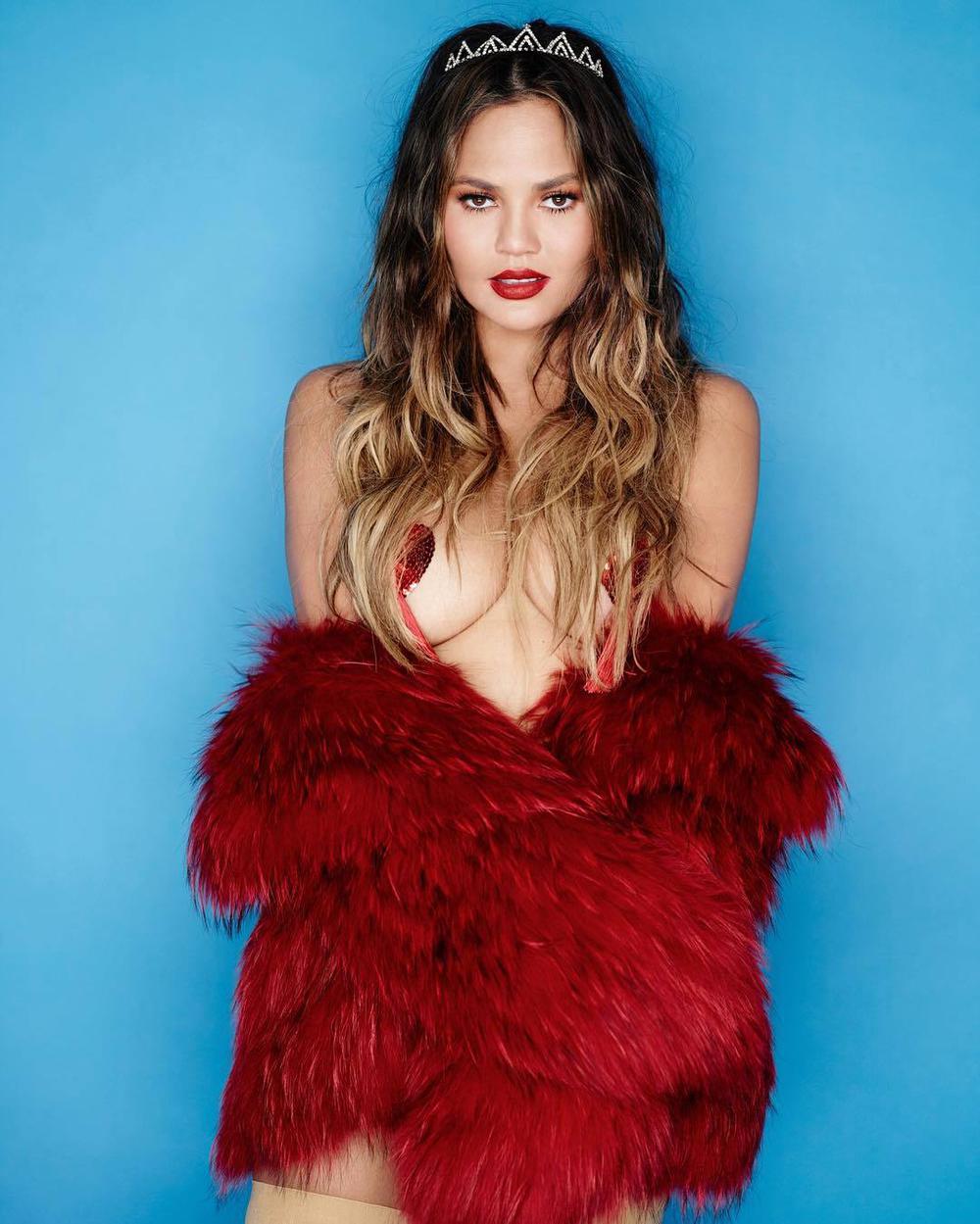 Whether you were together with someone you loved or loved the one you were with last night, today we should all come together and love LOVE magazine for the wonderful gift they have given us. And don't forget to spare a little love for the new Queen of Heart Pasties, Chrissy Teigen.